With miles of pristine beaches, acres of conservation land, and a vibrant downtown, Nantucket has a little bit of everything for everyone. As one of the island's oldest tourism-based businesses, Young's Bicycle Shop has been helping visitors navigate the island and find the best things to do in Nantucket since 1931.
Since this isn't our first time up the cobblestones of Main Street, we've put together a top ten list of  things to do while visiting our island paradise so you can plan a memorable trip.
Let's jump in.
1. Pedal the island's bike paths
No surprises here: exploring Nantucket by bike tops our list of the best things to do in Nantucket. With miles of paved bicycle paths and mostly flat terrain, Nantucket is made for biking. Scenic views abound as you bike past conservation areas, beaches, and historic landmarks wherever you go.
We have a ton of info on all the Nantucket bike paths, but here are some of our favorite rides:
Tackle what is known locally as the 'Loop' by biking Polpis Road to 'Sconset and back. You'll pass forest, wetlands, the Life Saving Museum, and Sankaty Lighthouse before arriving in the quaint village of 'Sconset. Checkout the Sconset Bluff Walk if you have the time and energy.
Another great option is biking to Cisco beach via the Hummock Pond bike path. Just back up the road from Cisco Beach, there are several great stops like Cisco Brewery, 167 Raw, and Bartlett's Farm.
Is off-road biking more your thing? Be sure to find some of the great singletrack and dirt roads that the Nantucket Conservation Foundation and Nantucket Islands Land Bank maintain and have open to the public. The island is lucky to have some amazing trails that can raise your heart rate and put a smile on your face. Please be courteous as the trails are both for walking and biking, and make sure to leave no trace.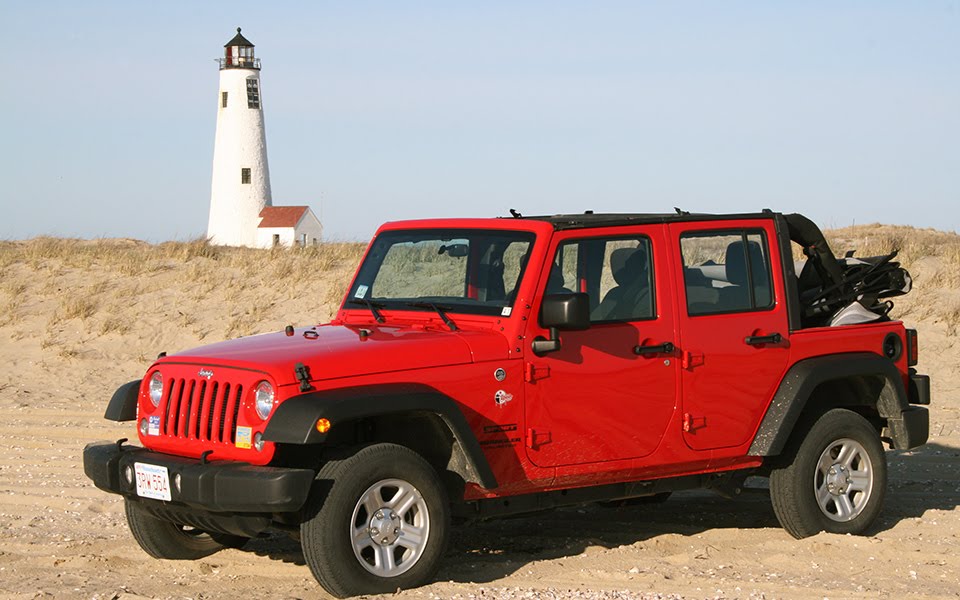 2. Drive a Jeep on the beach to Great Point
Driving a Jeep to Great Point is a must-do for your Nantucket bucket list. Whether it's your first time driving on the beach or you're a veteran of airing the tires down and changing to four-wheel drive, taking a vehicle to Great Point is an incredibly unique experience.
Besides its natural beauty, Great Point has amazing wildlife, which makes for great fishing and birding, and it is also miles away from everything and can feel like another world. Plus, driving on the beach is downright fun, which is why this is one of the best things to do "on island".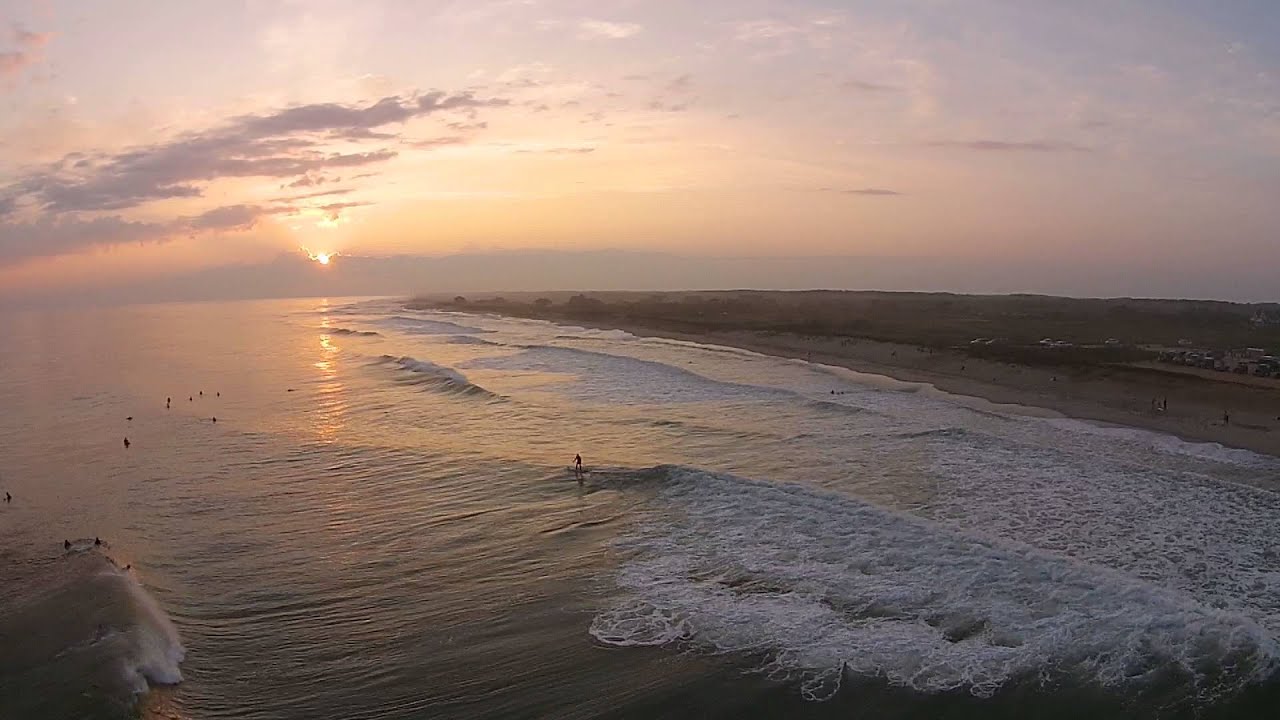 3. Get out on the water!
Whether it's the Harbor, Sound, ocean, or ponds, you can find all kinds of water related activities in Nantucket. The south shore boasts some good breaks for those looking to surf, stand-up paddle board, or boogie board. For families with younger children, the north shore provides a great beach destination with the calmer and shallower waters of Nantucket Sound.
Let's not forget about the great boating, sailing, and kayaking that you can do in Nantucket's waters. There are harbor cruises that include appetizers and cocktails for a more romantic twist. A trip to the island wouldn't be the same without testing out your sea legs or surf chops!
4. Learn Nantucket's history at the Whaling Museum
Just down the block on Broad Street from Young's, you'll find another great stop: the Nantucket Whaling Museum. With incredible artifacts, a reconstructed whale skeleton, and an amazing view of the harbor and town from the roof deck, the Whaling Museum is a great way to learn about the island and its history.
You may even find some of our Young's Bicycle Shop history featured like versions of our famous Nantucket map dating back to the early 1940's as well as some of our vintage Nantucket bicycle license plates. The Nantucket Whaling Museum should be on your shortlist of what to do in Nantucket.
5. Taste the island's best food and drinks
In addition to its natural beauty, Nantucket abounds with great food and dining options. Seafood and clambakes come to mind for many when thinking of New England, and Nantucket has lots of options: checkout Sayle's Seafood for classic fried seafood or prepared clambake style meals to go or head to the Lobster Trap, a long-time staple for sit down New England seafood dining.
Don't forget to stop by Cisco Brewery to try their spirits, beers, and wine while grabbing some amazing nosh from the various food trucks that post up there. Whether it's great upscale Italian dining at Ventuno to casual Irish pub food at Kitty Murtaugh's, you're bound to find something that will fill you up and put a smile on your face.
6. Treat your kids to fun programs and stores
Got kids? No problem. The younger crowd will love Lizza Obremski's Nanpuppets, which features puppets handmade and performed by Lizza. Nanpuppets has a serious following, and Lizza is like a rockstar to her young audience. She performs weekly during the summer at various locations including the Nantucket Atheneum library, which is another great place to visit while in Nantucket.
Peachtree Kids and Barnaby's Toy Shack are perfect shopping destinations for younger visitors, and Barnaby's also has art classes. Various summer camps operate during the season as well like Strong Wings, which has a robust bike program that has its young participants cycling all over the island. There is no shortage of things to do in Nantucket for kids!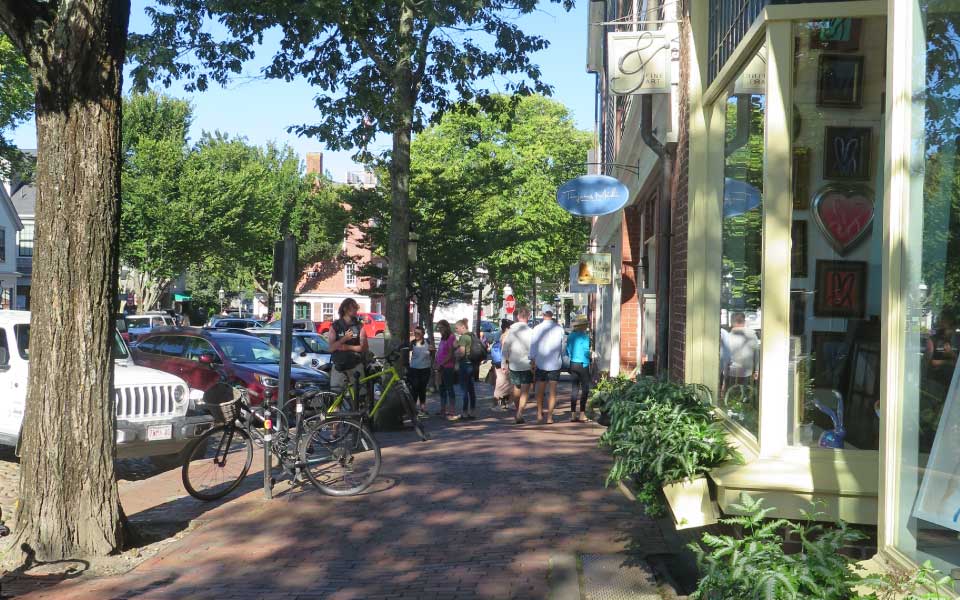 7. Explore our shops and art galleries
Beached out, and ready for a stroll around town? Nantucket has dozens of small boutique shops throughout downtown that are definitely worth perusing. There are a number of art galleries as well as clothing stores located throughout downtown in addition to fine jewelry and antiques. The Nantucket Looms has been hand-weaving textiles since 1968, and their home décor, accessories and apparel are worth the visit.
Don't forget about your Nantucket t-shirt: visit any number of the t-shirt shops located in town like Annie and the T's or Three Girls and A Dog to get yourself or someone else the Nantucket garb you'll cherish when you're back 'off-island'.
8. Get on the green at Miacomet Golf Course
For a small island, Nantucket has three golf courses…four if you include the disc golf course. Sankaty Golf Club and Nantucket Golf Club are both private, but the Nantucket Islands Land Bank owns and operates the public Miacomet Golf Course, which is just minutes away from the south shore beaches of Miacomet and Cisco.
For the disc golfers, head to the State Forest, where you'll find a championship style disc golf course that has fairways that run through the tall trees. Dogs are welcome, and this is also a great spot to take a walk. Plus, it's free!

9. Stargaze at the Loines Observatory
For those of us who live here year-round, we often take our beautiful night sky for granted. Star gazing is another special island activity, and it's a show that will impress. Maria Mitchell, America's pioneer professional female astronomer, gazed at this same night sky, and the Maria Mitchell Association operates the Loines Observatory located just outside of town.
There are public stargazing nights in the fall at the observatory with professionals on hand to answer questions. You can also make your own viewing party by visiting two of Nantucket's highest points: Altar Rock and Folger Hill located in the Moors. These hills are miles away from houses and provide a great vantage point to take in the stars as well as panoramic views of the island.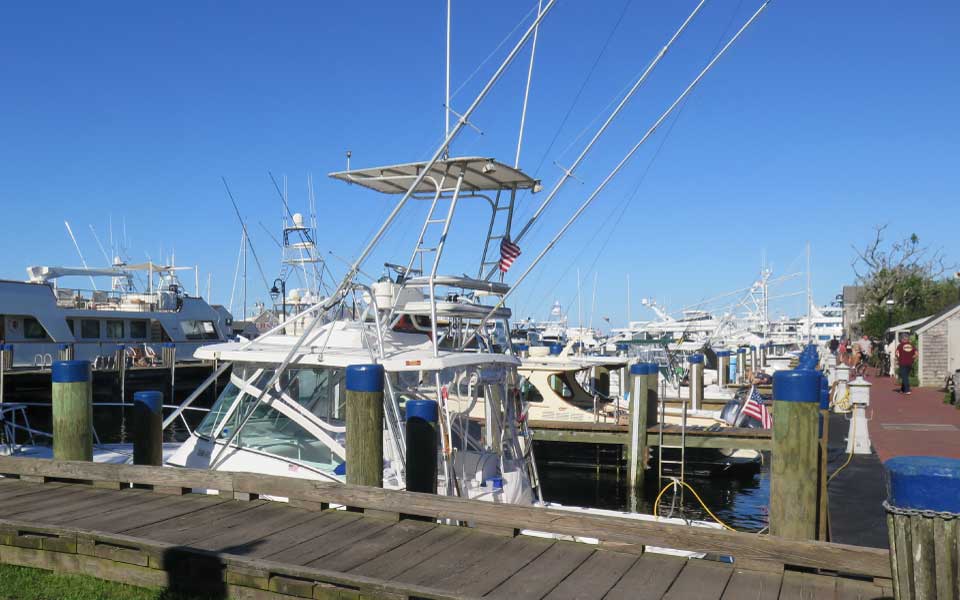 10. Go fish! (at the beach, sound, or harbor)
Anglers fall in love with Nantucket, and fishing is a very popular sport here. Nantucket has miles of beaches for surf casting as well as a number of different charter boats that will take you out on fishing expeditions. The Nantucket Anglers Club also puts on various tournaments throughout the season, like the Annual Inshore Classic and the "Cranny" Cranston Beach Bluefish Tournament both in the fall.
Nantucket's seasonal festivals
Festivals, festivals, festivals! Nantucket hosts a staggering number of festivals throughout the spring, summer and fall seasons, and they are worth the visit. Here's just a smattering of what is on tap: