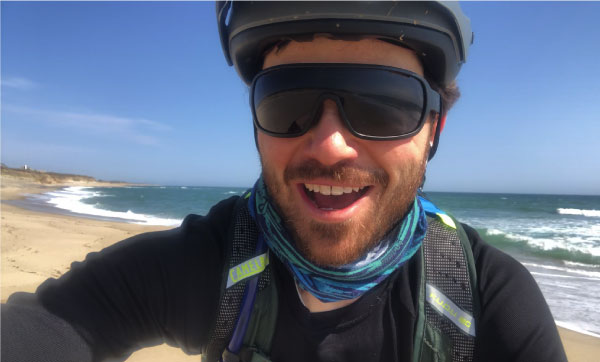 Lucas Johnston: Office Manager and bike technician at Young's Bicycle Shop
As a Nantucket native, Lucas knows the island like the back of his hand. From riding bikes and walking his dogs in the conservation area known as the Moors to swimming and surfing on the south shore, Lucas loves all the great outdoor experiences that Nantucket has to offer.
He also has a streak of wanderlust, which has led him all over the world. Lucas has studied and taught in various parts of Italy including Bologna, Florence, Rome and Sardinia. He has hiked, biked, surfed, and traveled in Australia and New Zealand.
Lucas has crisscrossed the U.S. on multiple cross country road trips stopping along the way to ride mountain bikes and road bikes in all corners of the country. He has also helped as a route leader and mechanic for one of Bike The US for MS's charity bike trips from Bar Harbor, Maine to Seattle, Washington. Nantucket with its tight singletrack and miles of beaches always remains one of Lucas' favorite places in the world.