Cycle-Logical Way To See Nantucket Island!
Find a Bike →


Explore Car & Jeep →

The

Nantucket Jeep & Auto Rentals
Request a Quote →
A one day rental is for any time up to 24 hours. At select times of year we have 2 & 3 day minimums for advance reservations.


Explore

90 Years In The Making
About Us →

A Story
Nantucket Bike Rentals And Auto Rentals From Young's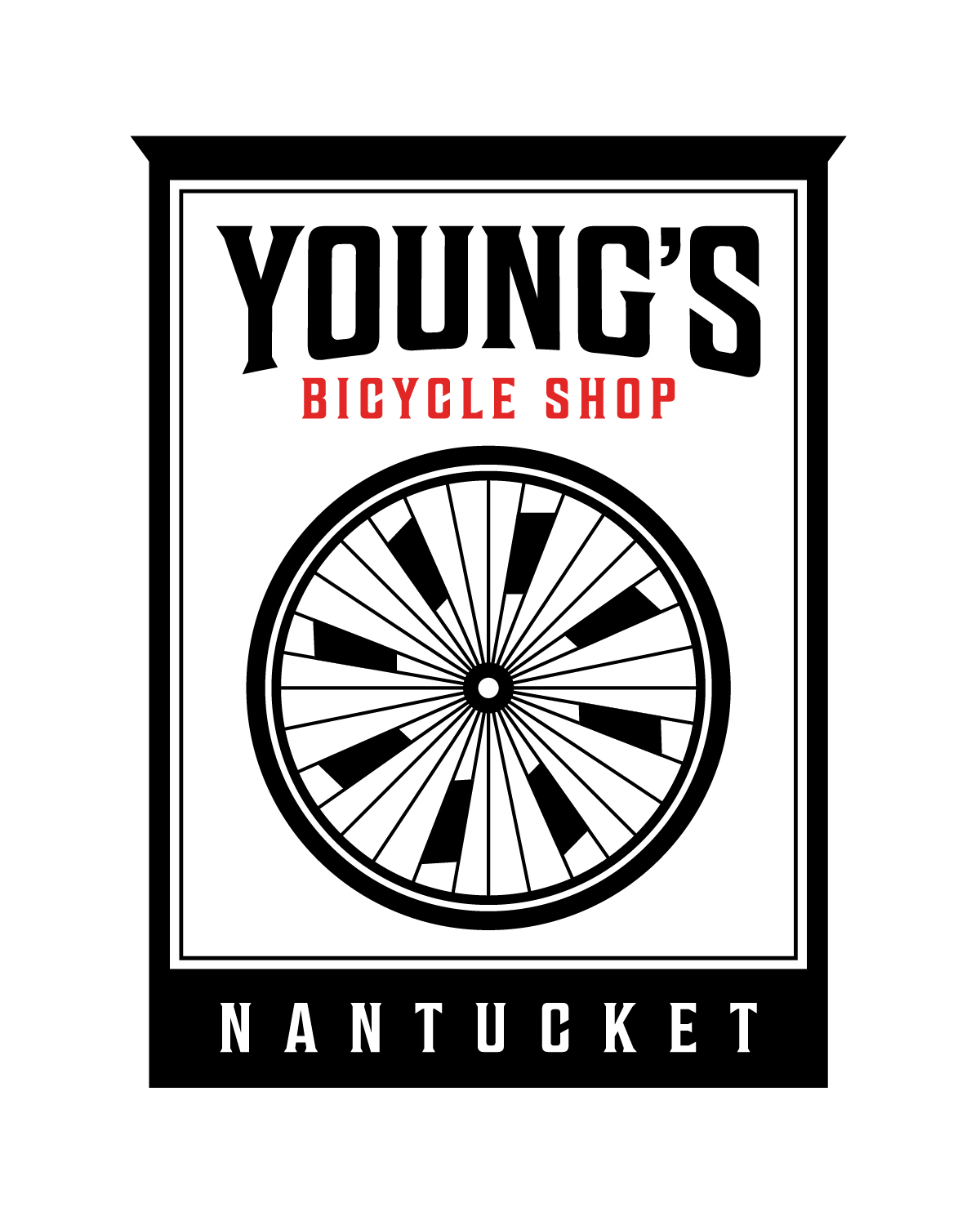 Welcome to Young's!
The best Nantucket bike rentals and car rentals are at Young's Bicycle Shop, a fourth generation family owned business that has been renting bikes, cars, and Jeeps to the island's visitors since 1931.
We offer the highest quality rental bikes on the island and pride ourselves on providing excellent customer service so you have the best possible Nantucket experience. Check out our bike rental and car rental services as well as our helpful guides, and start planning your trip today.
Whether it's biking to Cisco or driving a Jeep to Great Point, we're excited to show you "The Cycle-Logical Way To See Nantucket."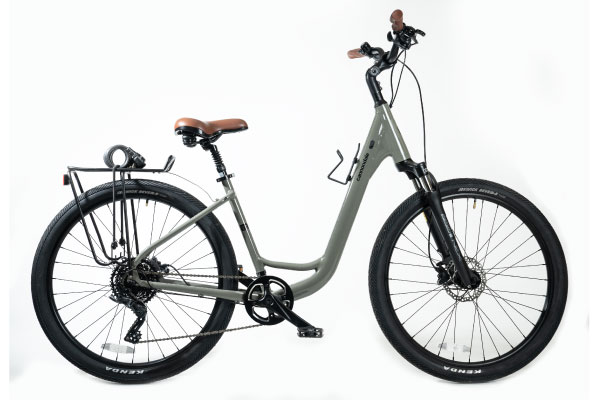 Young's 8 Low-Step Cruiser Bike in Gray
The new Low-Step bike in gray is the updated version of the Young's 8 (for riders 5' 5" to 5' 10"). The plush seat and comfy front suspension make this the ideal way to experience Nantucket by bike. Thanks to the low-step frame design, everyone has the ability to mount and dismount the bike with ease. The bike has 8 speeds, hydraulic disc brakes, bell, and rear luggage rack, which make it the perfect choice to get around the island.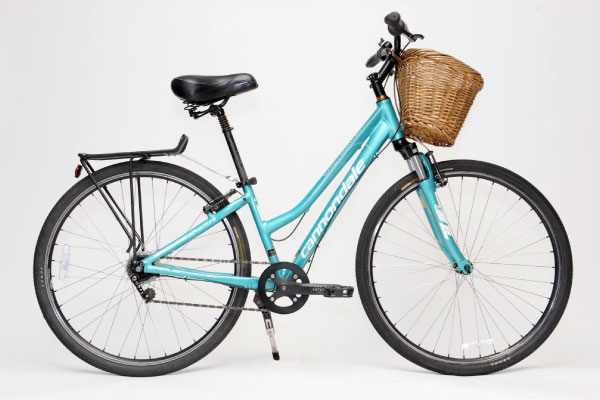 Young's 8 Low-Step Cruiser Bike in Teal
The Young's 8 Low-Step bike in teal has been one of our most popular bikes (for riders 5' 1" to 5' 5"). This generation of the Young's 8 has a comfortable saddle, front suspension, and 8-speed shifter as well as a bell and rear luggage rack. With a low-step frame making getting on and off easy, this bike is ideal for making your way to the beach or out to 'Sconset.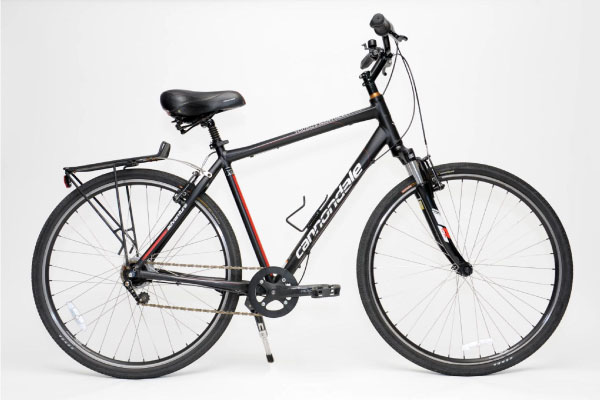 Young's 8 Step-Over Cruiser Bike in Black
The Young's 8 Step-Over bike is easy to ride, comfortable and reliable (for riders 5' 4" to 6' 3"+). The 8-speed shifter, front shock absorber, rear luggage rack and bell make this comfort bicycle a great choice for touring the island. This Young's 8 Step-Over bike will have you smiling from the beach to the brewery.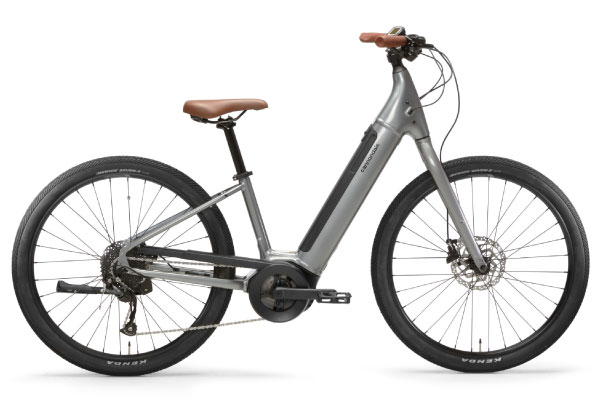 Cannondale Adventure Neo 4 Low Step Electric Bike
We are now renting a limited quantity of electric, pedal-assist bikes to explore Nantucket. The low-step frame makes getting on and off the bike effortless. The Cannondale Adventure Neo 4 e-bike has a comfortable saddle, nine speeds and hydraulic disc brakes, and it features a Bosch pedal-assist drive-unit with a range of up to 65 miles allowing riders to make the most out of their Nantucket experience.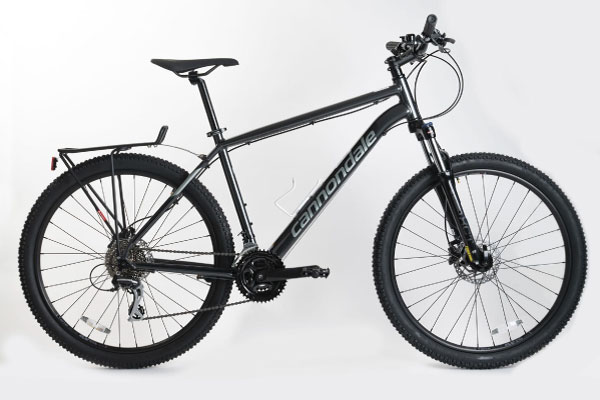 Cannondale Catalyst Mountain Bike
Our Cannondale All Terrain Bike is ideal for exploring the off-road trails and dirt roads of Nantucket. This sturdy, versatile model will also perform well on all our streets, bike paths and the cobblestones. It is available in 4 sizes (5'0" to 6'2+), all equipped with 27.5" tires, disc brakes, front shock absorber, rear luggage rack and bell.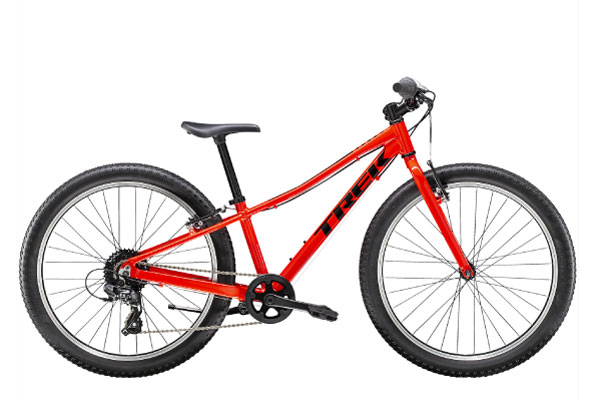 Trek Precaliber 24 Inch Bike (8-12 year olds)
These 24" all terrain bikes from Trek® are for the gear shifting young riders. This bicycle features 8 speeds, handbrakes, rear rack, and a bell. The Precaliber 24 is great for the 8 to 12 year olds.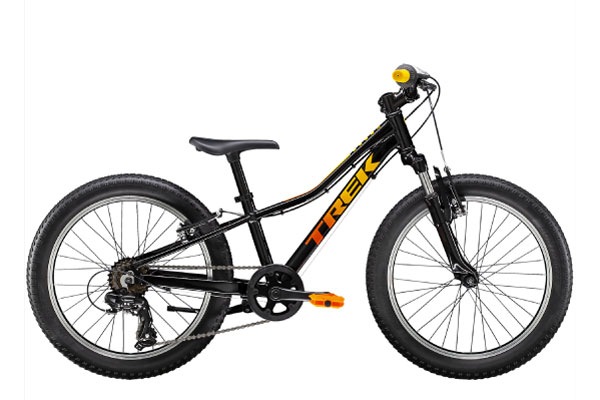 Trek Precaliber 20" Geared Bike (7-9 year olds)
These 20" seven-speed bikes from Trek are for the young riders who are ready to shift gears. The Precaliber 20 comes with hand brakes, a rear rack, and front shocks. This bike is perfect for experienced 7 to 9 year olds.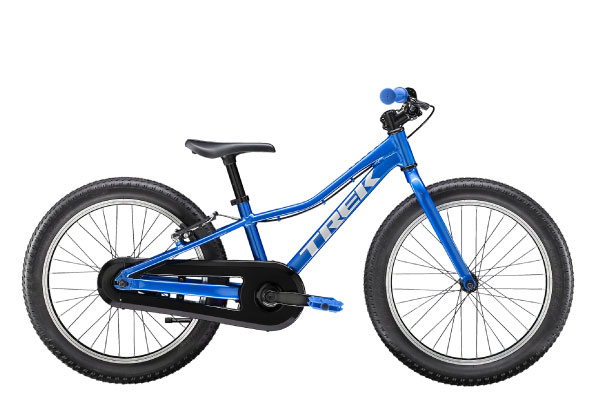 Trek Precaliber 20" Single Speed Bike (6-8 year olds)
These 20" wheel, singlespeed bikes from Trek use foot brakes and come with or without training wheels. Ring the bell and have fun on your ride.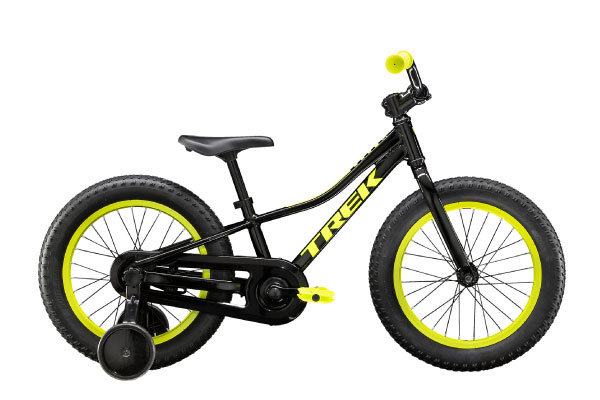 Trek Precaliber 16" Bike (4-6 year olds)
With a 16" wheel and foot brakes, the singlespeed The Precaliber 16 comes with or without training wheels. They are easy and fun to ride for your burgeoning cyclist.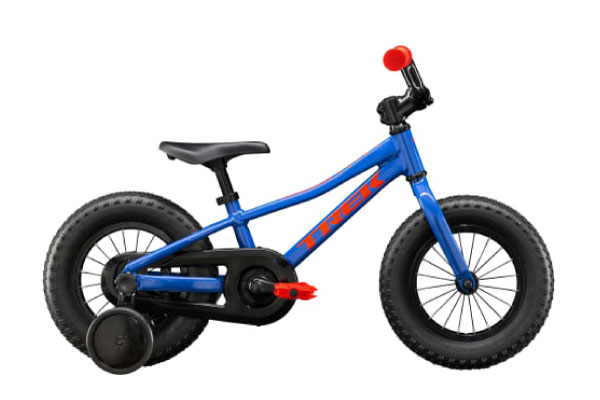 Trek Precaliber 12" Bike (3-5 year olds)
The singlespeed Precaliber 12 features a 12" wheel, foot brakes and a bell, which adds some fun for the first time rider. The bike comes with or without training wheels.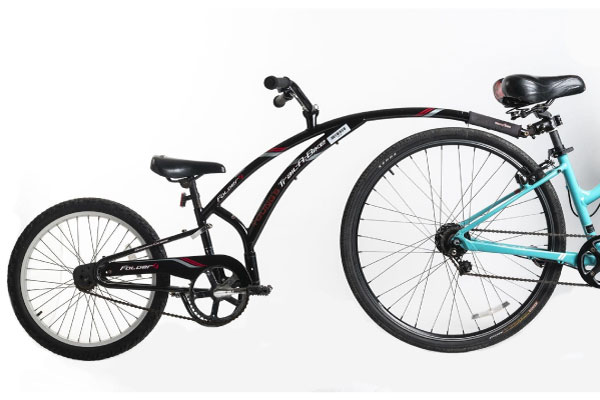 Adams Trail-A-Bike (5-6 year olds)
The Trail-A-Bike is the perfect way to take the younger rider (5-6 year old) on those longer family rides to the beaches of Nantucket Island. They must stay alert and hang on. They can also pedal or just coast, ring their bell and enjoy the view. **We only rent this attachment connected to our Young's 8 hybrid.**
Young's 8 Cruiser Bike With Child Seat
The Co-Pilot Taxi® child seat on our Cannondale® Young's 8 Hybrid bike is the perfect combination of safety and comfort for Nantucket Island. This model is equipped with a comfortable seat and seat post shock, and front shocks for mom or dad. The child seat has a padded bottom and back and has a 3 point harness system. All children must be at least one year old and the seat typically will hold up to a three year old. Weight limit in the child seat is 40 lbs.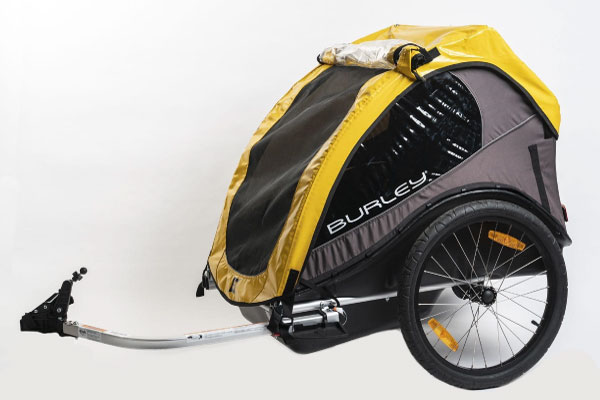 Burley Cub Covered Trailer
Infants (at least 1 year old) and toddlers really enjoy being brought along for the ride. Parents appreciate the comfort, convenience and safety features Burley has designed into their trailers. 5 point harness system for 1 or 2 passengers and room for some gear. **We only rent this attachment connected to our Young's 8 hybrid.**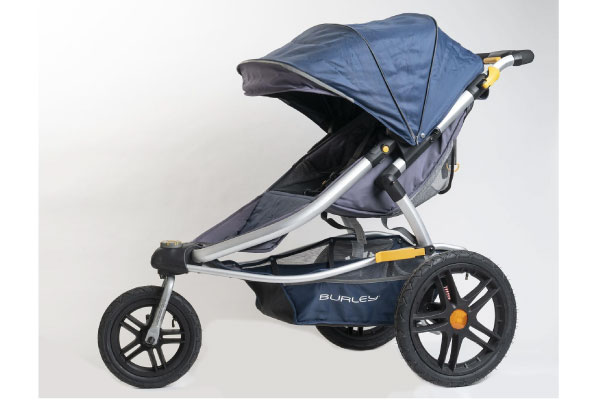 Burley Stroller
The BOB® three wheel stroller is great for maneuvering the non-pedaler child around Nantucket Island. The pivoting front wheel rolls over the cobblestones and to the beach. It folds easily with only one hand!
Included with every bike rental: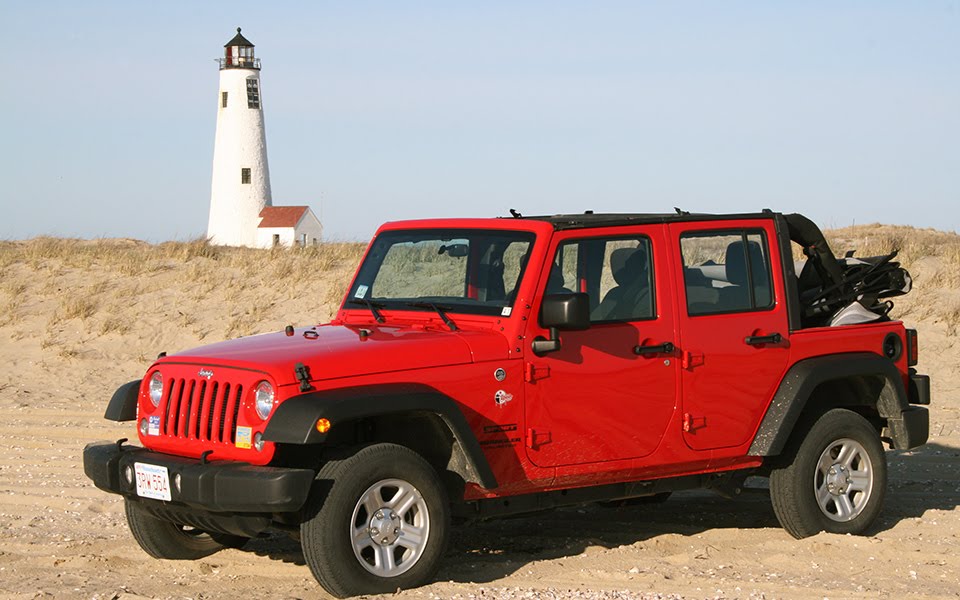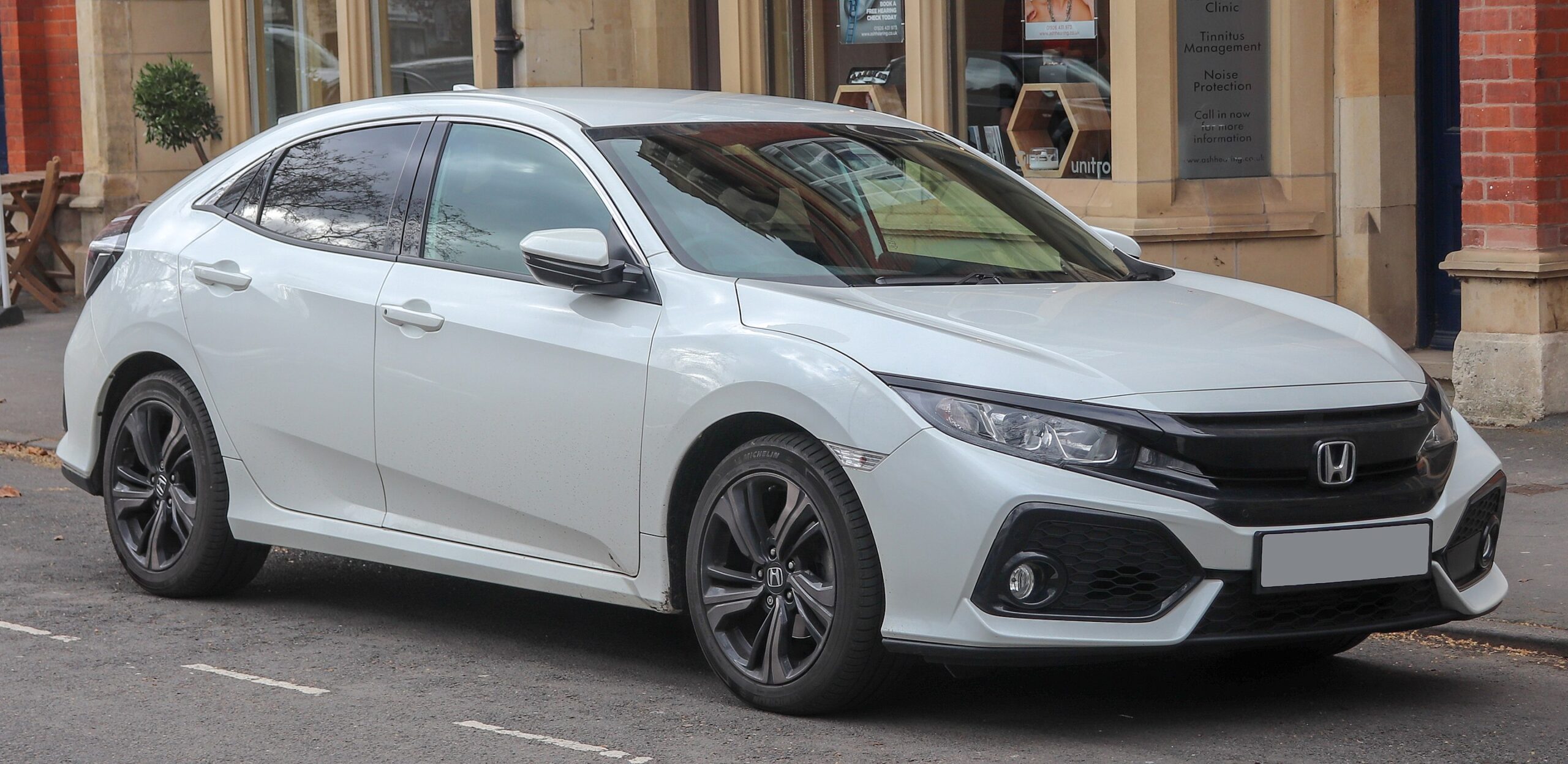 Young's rents 4 door Honda Civics and 4 door, 4x4 soft top Jeeps with beach stickers for driving on designated Nantucket beaches. We're also conveniently located right at the ferry for easy pick up and drop off. Whether you need day to day transportation or you're looking for an unforgettable island adventure, our auto rentals will help you get the most out of your vacation.
Cisco via Hummock Pond Road Bike Path
Cisco is a very popular destination for visitors and locals.
Home to Bartlett's Farm, Boathouse Farm, 167 Fish Market, the Sustainable Nantucket Gardens and The Cisco Brewery, it's a wonder anyone makes it to Cisco Beach. Continue to the end of path for south shore surfing, swimming, sunbathing and beachcombing.
Surfside via Atlantic Ave or Fairgrounds Bike Paths
Surfside is a well known, popular beach on the south shore.
Here you will find changing rooms, bath rooms and showers, a small snack bar and lifeguards in summer, exceptional surf fishing, spring through fall and dynamic white sandy beaches and dunes year 'round.
'Sconset via Polpis or Milestone Bike Paths
Siasconset ('Sconset to the locals) is a beautiful village on
the eastern edge of Nantucket Island. There you will see Sankaty Head Lighthouse, dynamic bluffs and beaches bordering the Atlantic Ocean and narrow streets lined with rose covered cottages. Public bathrooms, a few eating options and a small market are available
in season.
Things
To Do In
Nantucket!
No visit to Nantucket is complete without a stop at its iconic lighthouses and a bike ride through its charming cobblestone streets. And then there are the island's many beaches like Jetties (great for families) and Surfside (great for watersports). When you're not soaking up the rays on the shoreline, get a history lesson at the Whaling Museum. And while you're inland, don't forget to explore hidden gems like Cisco Brewers for a pleasant, sand-free afternoon. Read our Things To Do In Nantucket guide to learn more.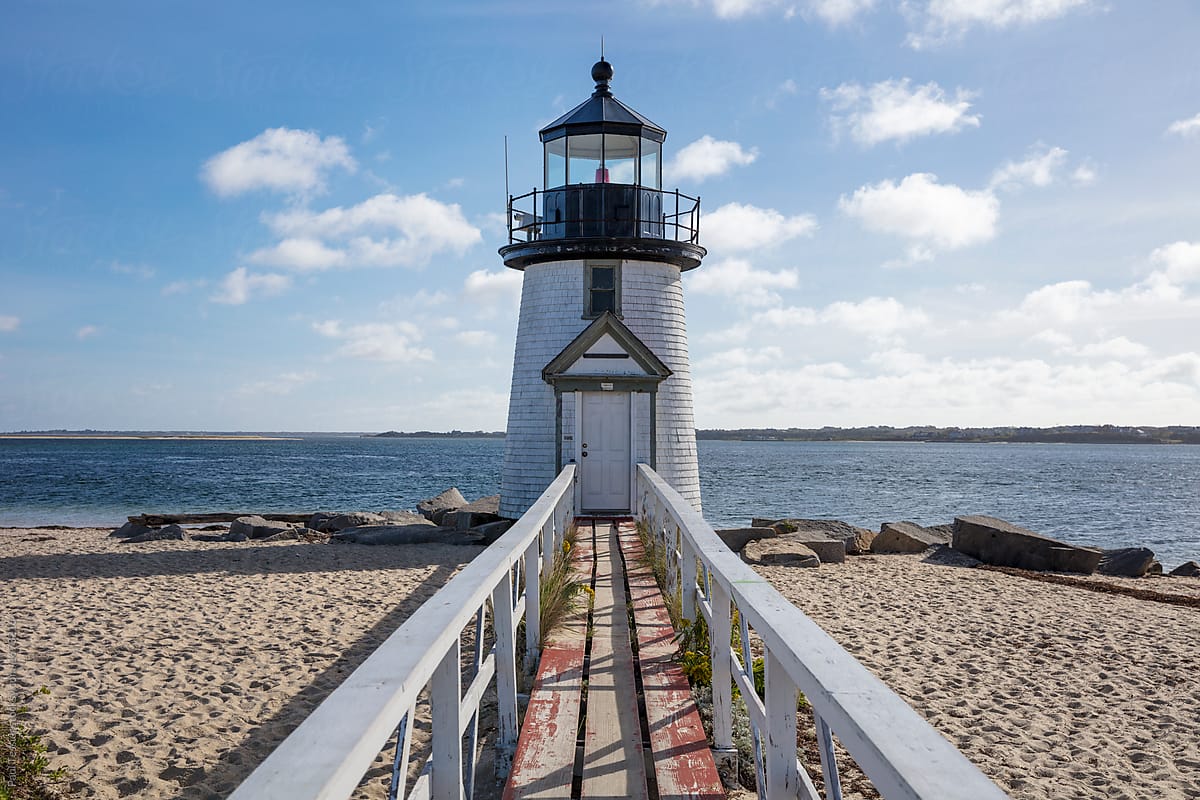 Nantucket's iconic Brant Point Light is said to be the country's second oldest lighthouse by some aficionados. While this superlative isn't completely true — the current tower dates back to 1901, but the station has hosted a lighthouse since 1746 — the attraction remains a popular spot to view Nantucket Town's harbor.
There are so many beaches on this little island, making it difficult to pick just one for your perfect summer day. College kids head to Nobadeer, families with young ones prefer Children's Beach, and that's just the beginning. There's a patch of sand for every mood, style, and situation.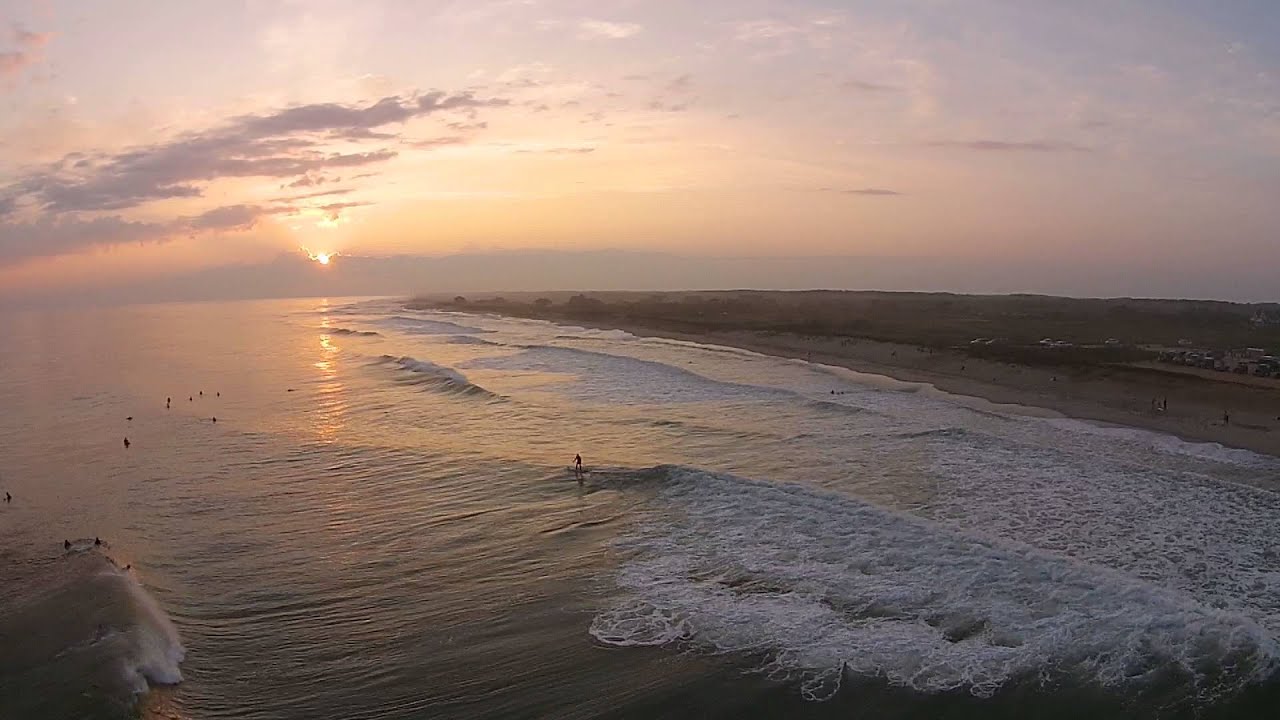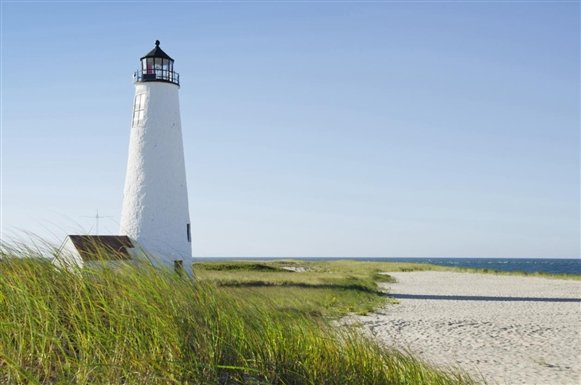 Coskata-Coatue Wildlife Refuge
Located at the northern point of Nantucket, the Coskata-Coatue Wildlife Refuge provides a protected habitat for hundreds of osprey and other rare sea birds. Other activities include surf-fishing, hiking and checking out the Great Point Lighthouse, but according to recent visitors, off-roading along the 16 miles of trails is probably the most popular activity on the refuge.
Almost every country, or even city, is known for a particular drink or spirit, whether its sake in Japan, whisky in Scotland or Cisco Brewery in Nantucket.
Cisco Brewery
Òran Mór
Pip and Anchor
Ventuno
Stubbies